My Blog
Posts for: October, 2015
By Grosso Family Dentistry
October 21, 2015
Our nerves serve a vital purpose, alerting us to bodily discomfort, injury or disease — we couldn't remain in good health for long without them. But when they malfunction due to genetics or disease, they can themselves become a source of pain and discomfort.
One such nerve disorder that affects the face is known as trigeminal neuralgia (TN) or tic douloureaux (from the French for "painful"). The nerves in question are the trigeminal, a pair that travel up from the brain stem through the skull into each side of the face where they each branch into the upper, middle and lower parts of the face and jaw. The pain can radiate from one or more of these branches.
TN is characterized by recurring episodes of brief but severe pain with accompanying muscle spasms. It may begin as a short twinge recurring over weeks, months or years before becoming increasingly painful. The slightest actions can trigger a painful episode: chewing, speaking, shaving or even the wind blowing on your face.
While it may be hard to determine its exact cause, it often seems to result from an artery or vein pressing on the nerve, causing it to signal pain at the slightest stimulation and then failing to stop transmitting when the stimulation is removed. It's also associated with other inflammatory disorders like multiple sclerosis where the protective insulation around a nerve is damaged.
Before receiving treatment you should undergo a complete examination to rule out any other facial pain causes like temporomandibular (jaw joint) disorders or a dental abscess. You may also need to undergo a neurological examination and possible MRI imaging to pinpoint the exact cause, like a tumor or blood vessel pressing on the nerve.
Although the condition may not be curable, there are several effective management treatments. The more conservative approaches usually involve medications to block the nerve's pain signals or decrease its abnormal firing. If this isn't sufficient to diminish symptoms, there are surgical options: passing a thin needle through the nerve to selectively prevent fibers from firing, or moving aside a blood vessel pressing on it. High-dose targeted radiation may also be effective, especially with older patients.
The best treatment approach will depend on the exact cause, your age and overall health. Whatever the approach, you can gain significant relief from the pain of TN.
If you would like more information on facial nerve disorders, please contact us or schedule an appointment for a consultation.
By Grosso Family Dentistry
October 06, 2015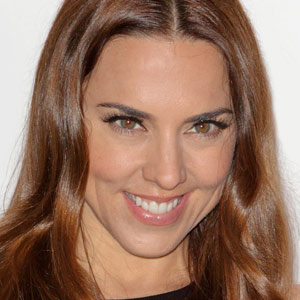 As a member of the best-selling pop group Spice Girls, Mel C (AKA Sporty Spice) enjoyed her share of musical superstardom. At the band's peak in the Nineties, the young singer's signature look featured baggy sweatpants, an assortment of tattoos, a nose stud and a gold-capped incisor, front and center in her mouth. Today, Melanie Chisholm is still singing — but now she's a mom, an amateur triathlete… and that gold tooth is just a memory. Not only that, her smile looks more evenly spaced and whiter than it did when she was referred to as the "tomboy" of the group.
What happened? In our view, it all boils down to changing tastes — plus a little bit of help from dental professionals. As the "wannabe" singer proves, there's no single standard when it comes to making your teeth look their best. Your own look is unique to you — and your smile can reflect that individuality.
For example, crowns (caps) are substantial coverings that may be placed on teeth when they are being restored. They are available in three types: gold, all-porcelain, or porcelain-fused-to-metal. The latter two are tooth-colored, while the gold is — well, shiny like gold bling. Which one is right for you? In many cases, it's your choice.
Likewise, dental veneers — wafer-thin shells that can correct cosmetic issues by covering the surface of your teeth — can be made in a variety of shades. Their hues may range from natural ivory to Hollywood white, and everything in between. What's the best color for you? Only you can say.
Some people opt for a "smile makeover" that uses small irregularities in the spacing and color of teeth to create a more "natural" look. Other folks want a perfectly even, brilliant white smile that dazzles the eye. Still others are looking to match or restore the smile they once had — perhaps even re-creating a signature gap between the teeth. As long as there are no other dental issues involved, the choice is yours.
So if you're unhappy with your smile — or if you feel it doesn't reflect the person you "wannabe" — why not talk to us about a smile makeover? Just call our office to schedule a consultation. You can learn more about this topic in the Dear Doctor magazine articles "Beautiful Smiles by Design" and "The Impact of a Smile Makeover."